Atlantis Foosball Table Review
The Atlantis foosball table from American Heritage has a great look of wood grain and chrome. The looks of it is makes it more of a higher end table. It features everything from adjustable legs, adjustable leg levelers and the 3 man goalie rods.
This table is an American style table. It is built for fast action but doesn't offer advanced grip on the men. This means that you have the same ball control that you will get with European style foosball tables or the American style Tornado brand tables. So if you are looking to make Snake Shoots or other stylish dribbling and control this properly isn't what you are looking for.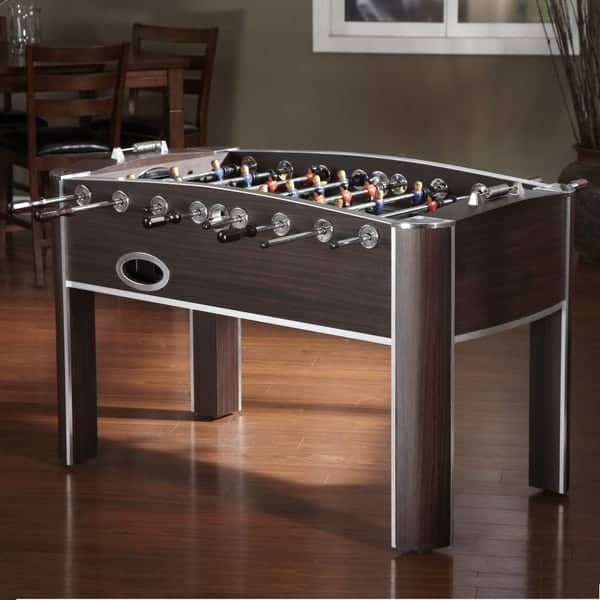 Table Features:
Full regulation size foosball table accented with chrome pieces
Classic parquet playing field 
Traditional rugby players included.
Adjustable legs
Manual wood units
3-man goalie setup (US style)
2 ball returns each player sides of the table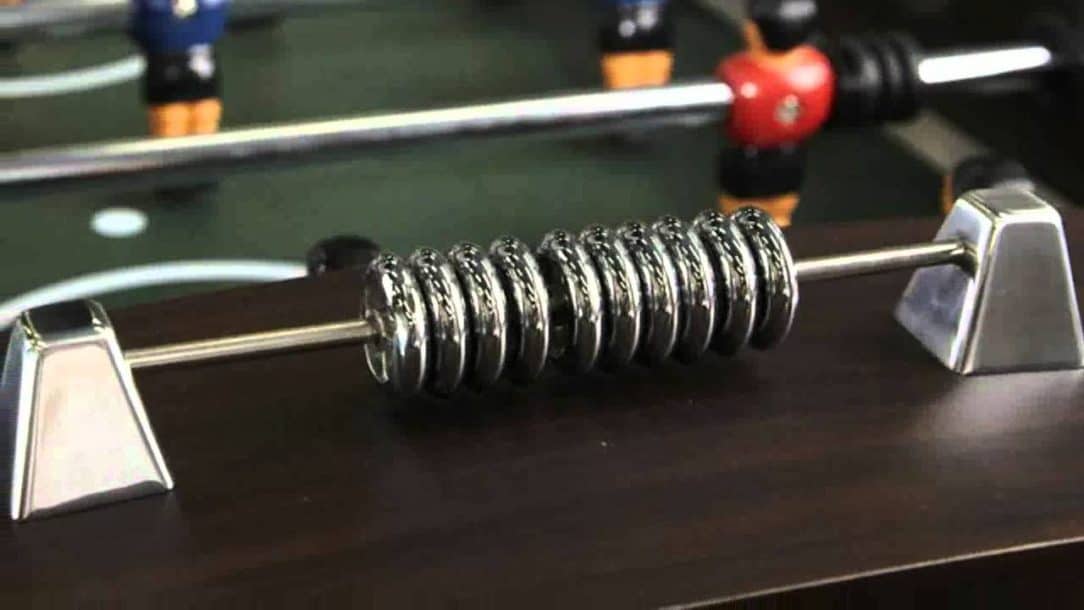 Table Size and Dimensions:
Length: 57.5 inches
Width: 33.5 inches
Height: 36 inches
Weight: 155 lbs (Shipped)
Table Price:
Recommendation:
This table has classy look table that looks good and stylish. It is a good and decorative table that works fine for both adults and kids. It is not a tournament table but if that is of no concern of yours then this table is a fine pick.